Istanbul, one of the largest and most crowded cities in Turkey, has two airports for passengers, 1 cargo, and an airport where private planes land. One of the airports for passengers is Sabiha Gokcen (SAW), while the other is Istanbul airport. Istanbul Airport is also known as the third airport or new airport. Because Istanbul Airport was opened after Ataturk Airport, which is used to serve passenger planes, and now which cargo and private planes land. So, how to get to Taksim from Istanbul airport, which opened on October 29, 2018, and is one of the largest airports in the world? How much does the taxi cost?
---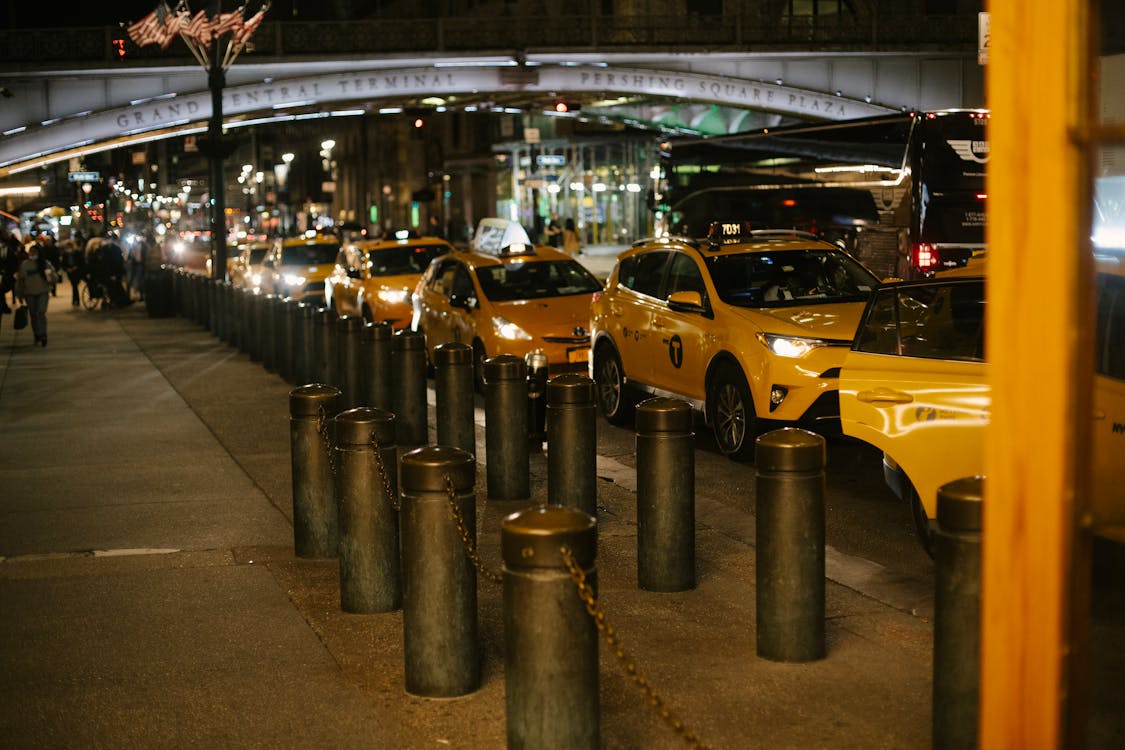 ---
Although Istanbul airport is a little far from the city, it is very easy to reach. Because you can get to the airport in many ways. For example, you can go from Taksim to Istanbul Airport by Havaist, IETT, metro, VIP transfer, taxi, and your private car. There is a very large and several-story car park belonging to the airport for those who prefer going in their private vehicles. But in this article, we will mention the taxi fares for those who prefer to go by taxi from Istanbul airport to Taksim. We would like to remind you that the taxi fare will be a little more expensive than other types of transportation. You could prefer public transportation for paying less.
---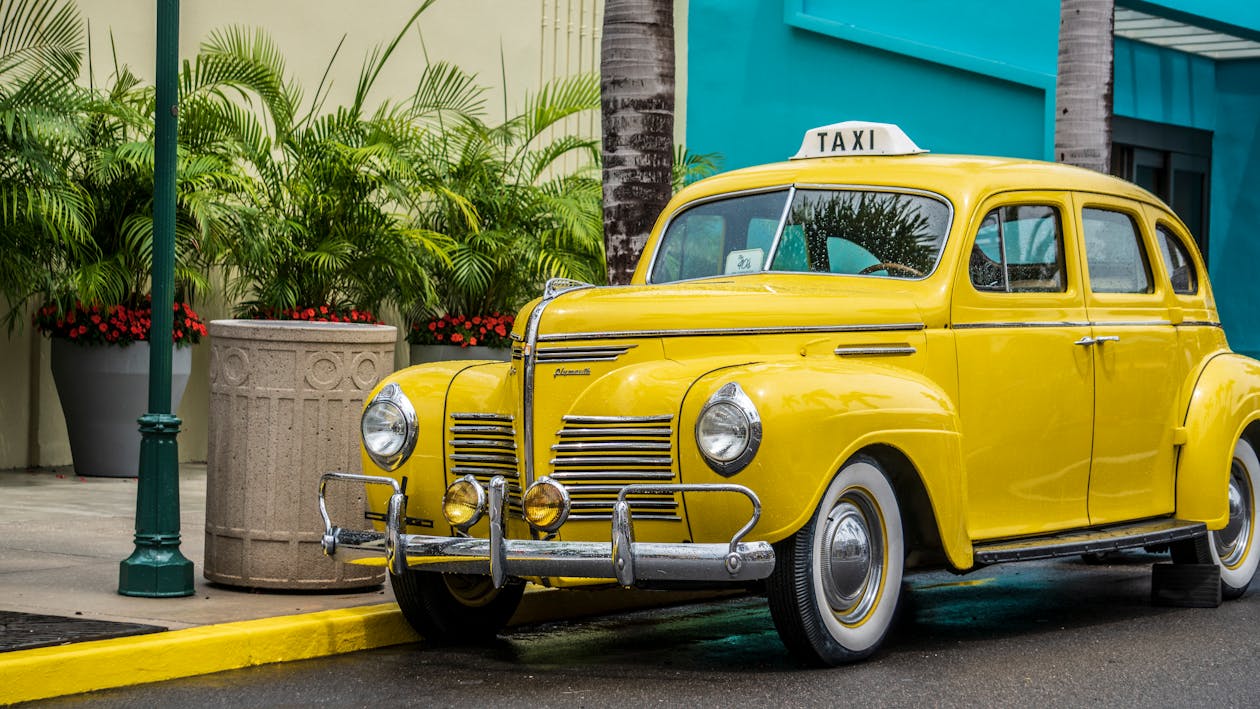 ---
Airport taxi fare varies depending on the distance you go, the traffic situation on the road, and therefore the time you leave. In addition, the price you will pay is determined by the taxi-cab metric. We investigated how much you could pay when you travel to Taksim from Istanbul Airport in average Istanbul traffic. Before we tell you the price, we'd like to make you a suggestion. Taxis working for Istanbul Airport use the smart taxi app called EnTaksi. If you want, by downloading this app to your phone, you can see in advance which route you want to go to, how soon you can go and how much you will pay. About the taxi fare…
It is approximately 50 km between Istanbul Airport and Taksim. That is why from Istanbul Airport to Beyoğlu district, which Taksim is connected to, the taxi fare will be $ 17,35 on average. This price may also vary from $ 1,19- 2, 39 more or less depending on where you land. Commercial taxis in Istanbul will start their taximeters from $ 1,72 as of 2021.
Istanbul Airport Estimated Taxi Fees To Other Destinations In Istanbul
For those who wonder how much they should pay to go from Istanbul airport to other districts of Istanbul:
European Side Districts
Arnavutköy- $ 6,03
Avcılar- $ 15,67
Bağcılar- $ 12,06
Bahçelievler- $ 16,28
Bakırköy- $ 17,48
Başakşehir- $ 13,25
Bayrampaşa- $ 14,46
Beylikdüzü- $ 18,66
Beşiktaş- $ 17,45
Büyükçekmece- $ 19,24
Çatalca- $ 13,83
Esenler- $ 12,03
Esenyurt- $ 18,64
Eyüp- $ 7,21
Fatih- $ 15,63
Gaziosmanpaşa- $ 14,43
Güngören- $ 15,63
Kağıthane- $ 10,82
Küçükçekmece- $ 16,24
Sarıyer- $ 14,43
Sultanahmet- $ 21,65
Silivri- $ 27,66
Şişli- $ 17,44
Zeytinburnu- $ 15,63
Anatolian Side Districts
Ataşehir- $ 18,06
Beykoz- $ 16,85
Çekmeköy- $ 22,87
Kadıköy- $ 20,46
Kartal- $ 30,10
Maltepe- $ 26,48
Pendik- $ 30,10
Sancaktepe- $ 23,47
Sultanbeyli- $ 23,47
Şile- $ 32,50
Tuzla- $ 27,09
Ümraniye- $ 17,45
Üsküdar- $ 19,24
People who go to Istanbul Airport must pay the bridge and highway fees, as well as the taxi fee.
---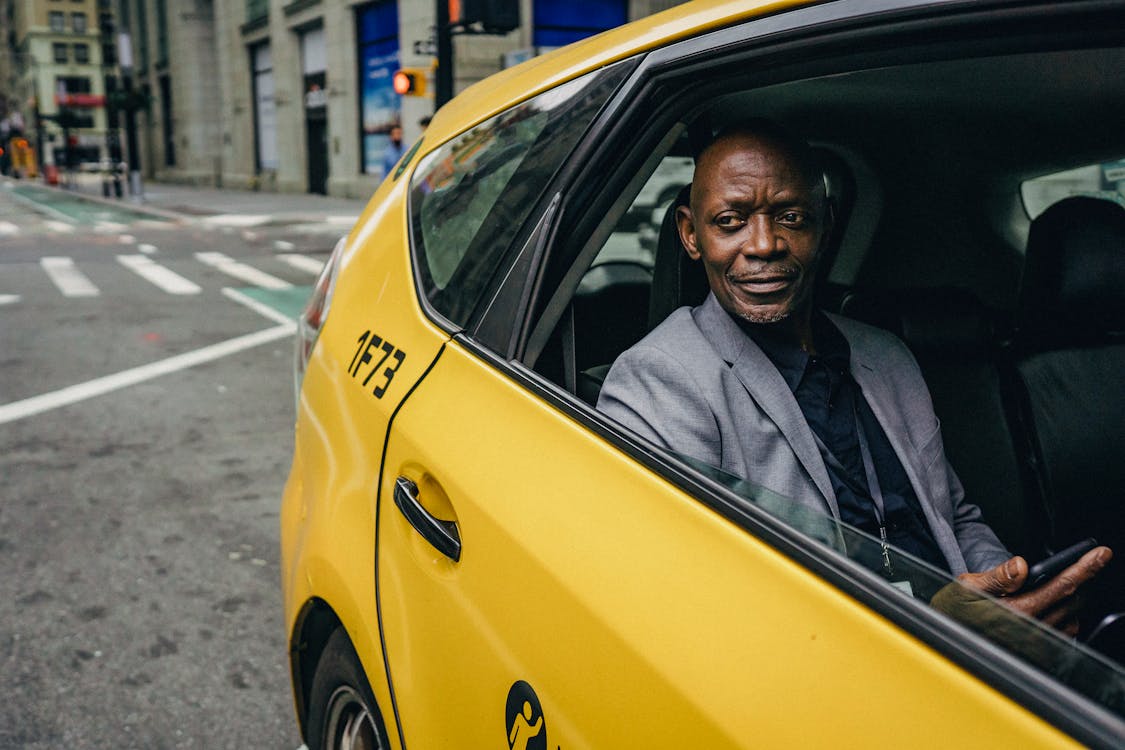 ---
Taxis Belonging To Istanbul Airport
Operation of Istanbul Airport belongs to IGA. IGA has signed with Istanbul Taxi Drivers Cooperative No. 34. According to the standards in the agreement, inspections will be carried out frequently and work will be done to provide the best service. Drivers must show the A1 English certificates they receive to the IGA and renew them at certain times. Moreover, thanks to the screens inside the vehicle, passengers will be able to access information such as instant road information, information about the drivers, road route, and traffic status. Passengers who choose to take a taxi will be able to pay with the pos device in all luxury vehicles. In most other non-luxury vehicles, this occasion will be provided. In addition, the knowledge of English of employees who direct taxis within the airport will be significant. However, drivers will wear a certain dress code and each will have a points system. Under this system, drivers with low scores will not be allowed to work. Additionally, passengers will not be able to wait in front of the terminal for a long time. It will be more convenient to park in the parking lot for those who come to pick up their relatives by private car instead of waiting at on terminal so long. Furthermore, Istanbul airport taxis are going to take you in front of your home. Door-to-door service.
IGA, which operates Istanbul Airport, announced that they have started a taxi service for disabled passengers with new statements. Taxis with special seat mechanisms have now started service at Istanbul airport.
You can choose your taxi from among the taxis that line up outside the domestic arrivals and international arrivals terminals of the Istanbul Airport. There the official taxis of the airport will be waiting for you. But if you have already arranged your taxi before, the pickup process can happen on the -2 floor. Yet, sometimes these things might change. Therefore, when you land at the airport, we recommend you ask one of the officials that where you should take your pre-booked taxi.
---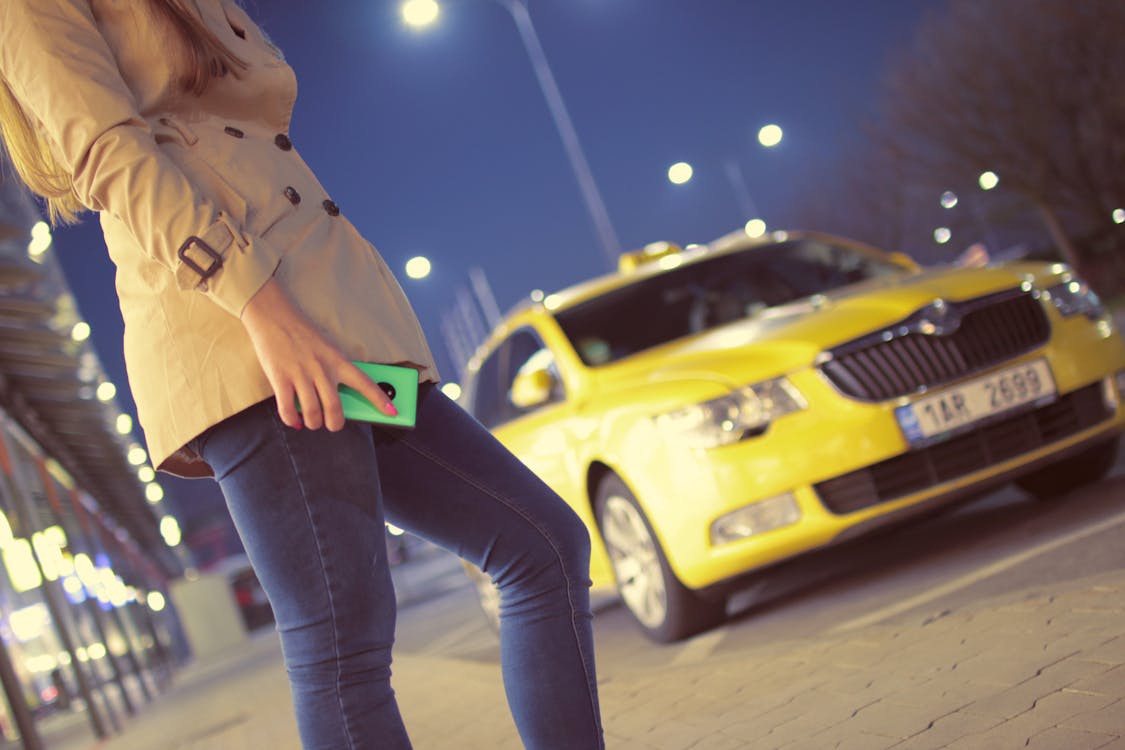 ---
Is Uber Cheaper Than Taxi In Istanbul?
Is it a taxi or uber cheaper? This has been the most debated topic since uber came out of the market. Cabbies have demanded that uber cease activities in Istanbul because they are restricting their business. Even this incident had gone all the way to court, whereupon in 2019 the court ruled that Uber had caused unfair competition, and that is why they shut down the uber website and app. But the uber app and website were reopened in 2021 following the company's counterclaim. This means that people who want to can request a yellow taxi through the app. But with a difference, anyone will not be able to provide transportation services with a luxury vehicle. In other words, the third people cannot make transport with large vehicles which carry 6-8 people. So, how are uber car prices calculated in Istanbul? Come and see it together.
The basis of the calculation of uber vehicles in Istanbul is the basic price, the time spent in the vehicle, and the distance traveled. In addition, these uber vehicle prices change depending on the district and type of vehicle in Istanbul, and the price you will pay varies depending on the road conditions. From the uber app, you can see the amount you will pay with the calculated version of all this. There are 4 criteria for calculating uber fares in Istanbul. These;
For example, the starting price of an UberXL type service vehicle in Istanbul is $ 0.48. The fee per mile is $ 0.26. The service cost is also $ 0.26. We would like to remind you that the price that appears in the application and the price that you will pay may not be consistent. In other words, passengers in Istanbul may have to pay an additional charge. That is because if you pass any ticket office along the way, they add it to your uber fare.
As for taxis… as we mentioned above, taxis determine prices by the taximeter. As of 2021, the opening fee for taxis starts at $ 1.72. In other words, the most expensive transportation route to Istanbul airport is taxis. It varies around $ 18.04 if you prefer a yellow taxi to go from Istanbul Airport to Taksim, $ 20.45 if you prefer a turquoise taxi, and $ 36 if you prefer a black luxury taxi. Prices changes according to the type of vehicle. However, due to the traffic, which is a huge problem in Istanbul and is a dimension that we cannot ignore, the hours you will spend on the road will be longer. In this case, it will be reflected in your taxi fare. Since the taximeter will continue to write during the time you wait in traffic. So, traffic is another reason for you to pay more money.
P.S.: If you want to get more information about Istanbul airport transportation, you can visit this website "http://www.igairport.com/tr" or this website "Taksi (istairport.com)".
P.S. 2: All prices mentioned in this article may change according to certain conditions.
---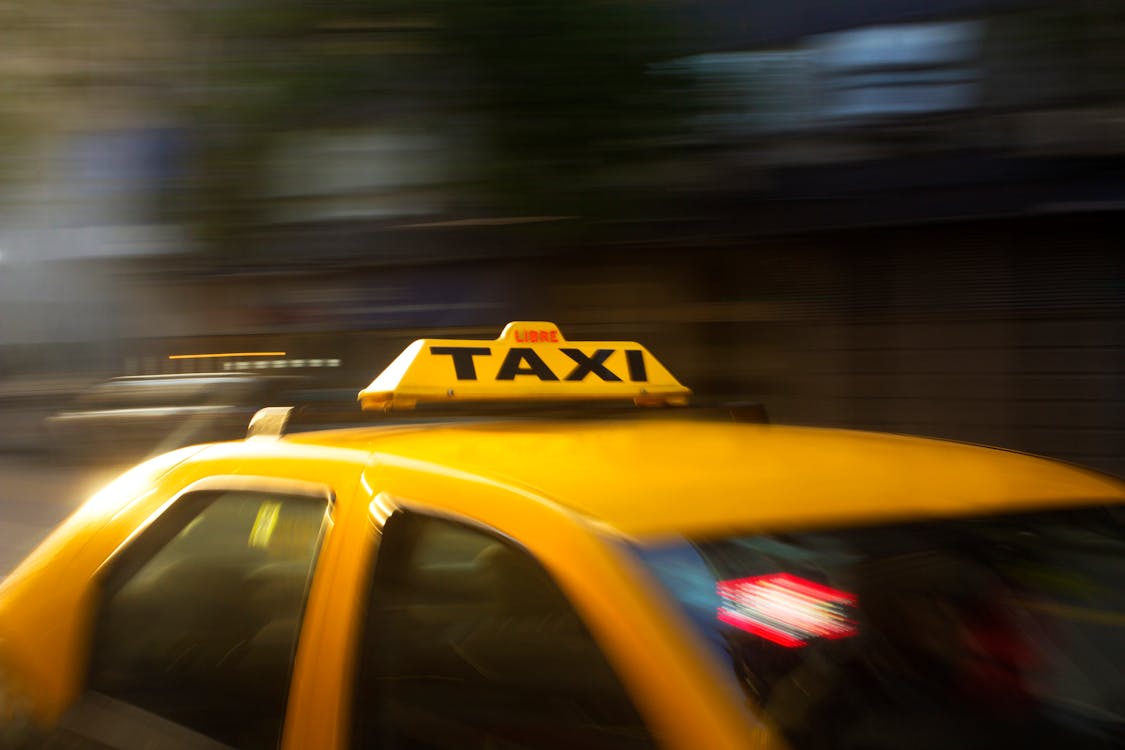 ---
Car Park of Istanbul Airport
As there are many ways to go somewhere, there are several ways to go to Istanbul airport. We've described a few of these ways above. Taxi, uber, etc. But what if you don't need any public transport and want to go in your private car? Is there a parking space waiting for you? What are the costs? Now let's answer these questions. Yes, Istanbul Airport has 2 parking lots, both open and closed. Of these, 22,000 are open and 18,000 are closed. In other words, there is a huge parking lot where 40,000 vehicles can park in total. However, car washing, car hairdresser, tire change and bank, mini maintenance, fuel oil filling services, authorized service services such as offers its guests. In addition to this, there are other services. We can put in order follows:
Your car is monitored with the 24/7 camera system of the parking lot and your safety is in the first place.
With the 'Where Is My Car' application developed, you can track your car and find out where your car is.
Another application, the 'My Vehicle Route' application, is quickly delivered to your vehicle.
Thanks to their 'Vehicle Guidance System' they allow you to park quickly and comfortably.
There are various payment facilities. Such as automatic payment and NFC payment.
There's a CCTV camera system. In addition, 24/7 security personnel and patrol service are also among its services.
Those who will enter the parking lot temporarily must use the main entrances of green and turquoise parking lots. That means you will use floors P1, P2, P3, P4, P5 of the green car park and floors P1, P2 of the turquoise car park. Except that people who want to receive valet service among departing passengers will not be able to enter the storeyed car park.  For those who will benefit from valet service:
On the P6 floor of the green parking lot, this is the departing passenger floor, there are 2 valet car pickup points across door 3 and in the CIP parking lot. You can leave your vehicles here. For those who want to deliver their vehicles, green parking is located on the P3 floor, this is the arriving passenger floor, there is a valet car delivery point opposite door number 9. The valet fare at Istanbul Airport is $ 4.23. You can easily pay at the domestic flights' valet payment point located on the arriving passenger floor, at the green car park P3 manual payment ticket office located inside the parking lot, or with mobile payment.
---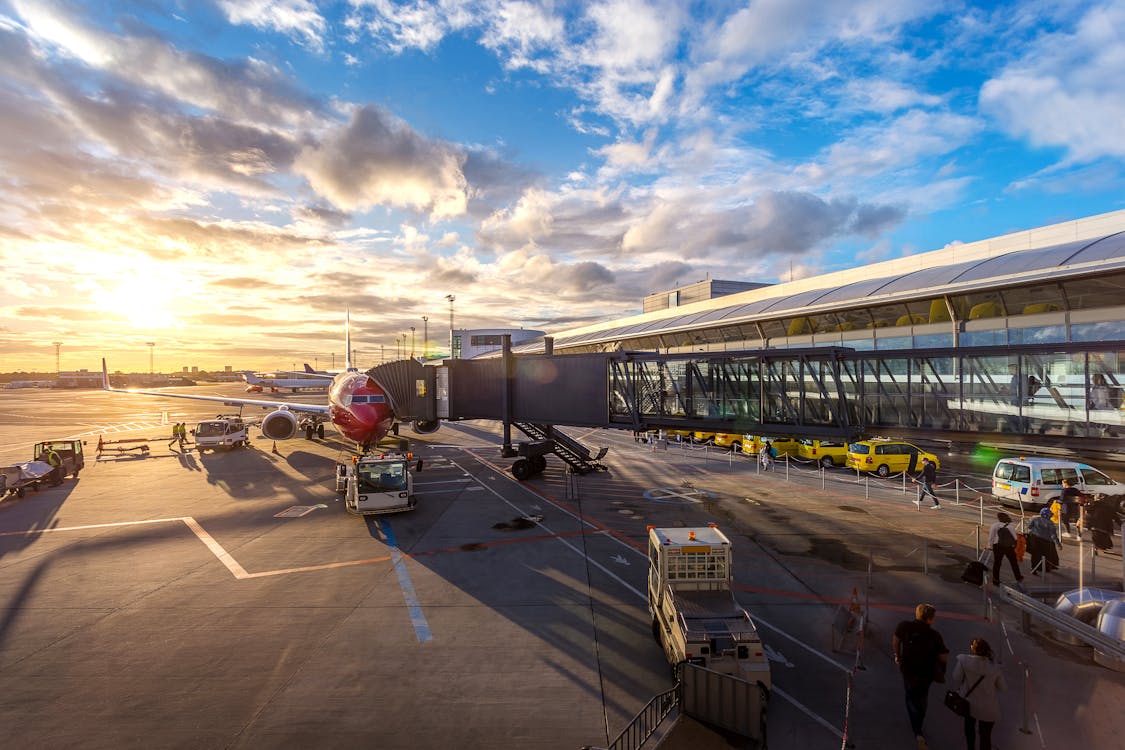 ---
If your business is inside the airport or you always have to use the parking lot because you visit too often, getting a season ticket will be the best choice. The season ticket is a document that shows the status of the subscriber. It has options such as 4- day, 7- Day, 15- day, 30- day. You must renew it as it finishes. It is going to make you pay a more affordable price. For this, within 1 hour after entering the car park, you could make your payment to the manual payment ticket office on green parking- P3, P2, P5 ve P6 floor, the consultation point on the departing passenger floor, or online and start your subscription process. ​Or you can make your transaction by going to turquoise parking P2, P5, and P6 automatic payment points for 4, 7, 15- day subscription transactions. Last January, 50 % discount parking subscription fees were as follows: $ 8,77 for 4 days, $ 14,52 for 7 days, $ 24,62 for 15 days and $ 26,86 for monthly subscription.
Some Varies Of Luggages That You Can Buy Online
---
Amazon Basics Hardside Spinner, Carry-On, Expandable Suitcase Luggage with Wheels, Blue – 3-Piece Set
---
---
COOLIFE Luggage 3 Piece Set Suitcase Spinner Hardshell Lightweight TSA Lock 4 Piece Set
---
---
Travelers Club Midtown Hardside 4-Piece Luggage Travel Set, Rose Gold
---
---
LONDON FOG Cambridge II 15-Inch 8 Wheel Under Seat Bag, Black White Houndstooth
---
---
Samsonite Centric Hardside Expandable Luggage with Spinner Wheels, Teal, Checked-Medium 24-Inch
---